It's the holiday season and the season of giving. That's why we'd like to help the Connected Community School Organization. We are collecting NEW items to give to the students in these school districts for the holiday season this year! We are collecting new winter clothing, hats, mittens, scarves, new gifts, new toys, and even gift cards! ALL proceeds are going directly to the students in the entire Rome, NY, Dolgeville, NY, Waterville, NY, Oneida, NY, Camden, NY, Little Falls, NY, and Whitesboro, NY school districts to students in need during this time of year.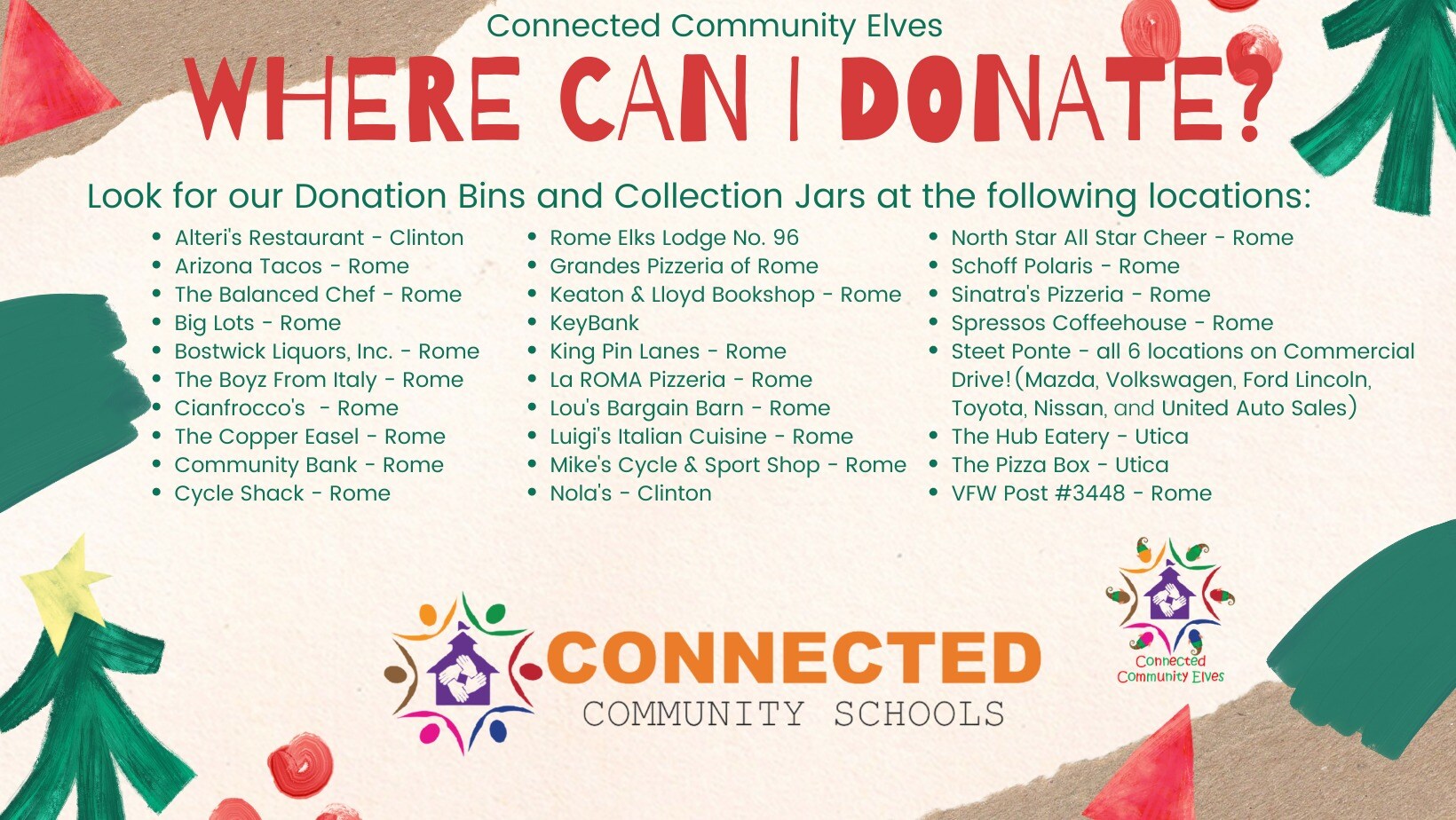 The Connected Schools vision states, "We are improving students' lives on many levels and seeing family struggles dissipate. Needs were discovered and addressed. Experiences were shared. Knowledge was passed on. Doors were open, and arms have been outstretched to embrace. We haven't solved all of the world's or area's problems and struggles, but daily we are seeing results; and we did it as a community, and we will continue this work as one large connected community."
Stop down to any of our Yorkville locations on Commercial Drive to donate to the bins in our showroom TODAY! Program ends on December 14th, 2021. For more information on the Connected Schools, click here!