Lease End Options by Steet Ponte VW | Yorkville, NY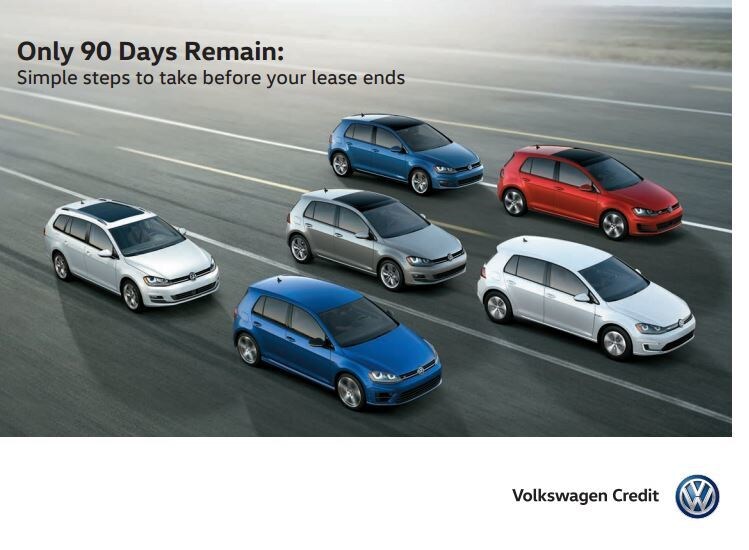 Replace, Return, or Re-finance
When the term of your lease comes to an end, you have several options. The choice is yours when it comes to leasing your current Volkswagen vehicle! 
If you are interested in learning more about Steet Ponte Volkswagen's End Of Lease Options, contact us today and we will reach out to you as soon as possible.  We will also contact you 90, 60, and 30 days before your lease ends!
Option 1: Buy or Lease a New Volkswagen
You can turn in your current leased vehicle (subject to certain conditions, of course) or use it as a trade-in on a new Volkswagen to purchase or lease again. Call us at 877-978-4365 for additional details on trading-in (or turning in) your leased vehicle. Don't forget to check out our "Leasing vs. Buying" page if you're deciding between the two. There are many benefits to both options! Or, use our Value Your Trade tool to get an estimate as to what your current Volkswagen is worth.
Option 2: Purchase Your Current Vehicle Using Financing
Can't see yourself parting with your currently leased Volkswagen? Don't worry, we have several financing options to help you buy it out. Contact our Finance Department today to discuss your options, determine your vehicle's payoff amount, and answer any questions you may have.
3. Turn in your VW Vehicle
Return the vehicle to Steet Ponte Volkswagen. Just remember to bring your owner's manual, extra set of keys, and any other accessories that came with the vehicle. You can also make an appointment to schedule a complimentary vehicle inspection.